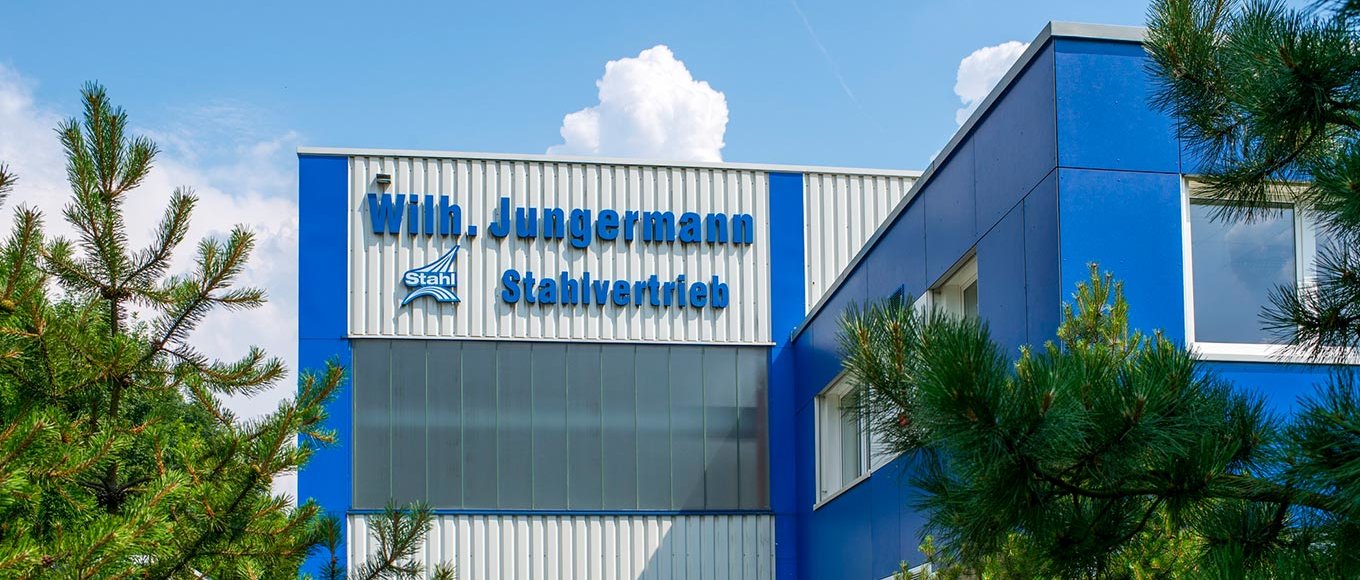 Our products are characterised by the highest quality and durability – and our way of working has always been the same. Sound specialist knowledge, reliability and delivery reliability are just a few of the qualities that our customers value and has made them loyal to our company for many years. Individual advice and support are just as much a matter of course as fair and transparent pricing.
The present company headquarters in the Remscheid Bergisch-Born industrial area has a modern office building and a large warehouse. In 2019, the new building created additional storage space, so that in the future, over 3500 tonnes of steel can be stored and immediately delivered to our customers on call with the company's own truck. All products are available in various materials. Individual special designs according to customer requirements are also possible at any time thanks to our close cooperation with manufacturers, steel processors and wire drawing companies.
As an innovative training company, we promote trade in the Bergisches Land region by training and qualifying skilled workers. Supporting the next generation is also very important to us in the social environment. We have been supporting the 'SOS-Kinderdörfer' charity for several decades. We are also involved in the José Carreras Leukaemia Foundation and Oxfam projects. In our region we support the 'Kinderherzen - Fördergemeinschaft für Kinderherzzentren e.V.' charity.
Human and personal cooperation is particularly important to Wilhelm Jungermann GmbH as a traditional family business. It is no coincidence that our company motto is: "Steel with heart and mind".
Would you like to get to know our company and convince yourself of the quality of our products and services? You are welcome to contact us via our contact form, by e-mail or by telephone.