Quality, Variety and Transparency
Quality and reliability make us one of the most responsible partners in the tool industry. Flexibility, competence, the best delivery reliability and having a close relationship with the customer are the main focuses of our work. Fast availability and absolute planning reliability are, combined with a fair price performance ratio, real purchasing advantages for our customers.
Decades of experience are the guarantee for well-founded specialist knowledge and the extensive knowledge with regard to standards, quality and processing steps. Personal commitment, a large portion of heart and soul, as well as contacts worldwide are what makes our company concept stand out. If required, we can also store the ready processed production material. A forwarder of our trust guarantees quick and safe delivery.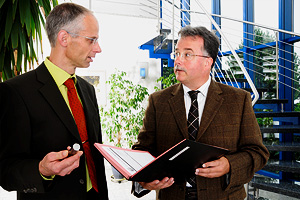 Superb conditions and individual solutions that help you to achieve your aims: that's Jungermann.
Our product range is as varied as your requirements. Whether it be carbon steel, case-hardened steel, anti-friction bearing steel, alloy and non-alloy tool steel, high-grade structural steel, silver steel or quenched and tempered steel, we deliver promptly, reliably and in an uncomplicated manner. In the most different kinds of material, surfaces and appearance.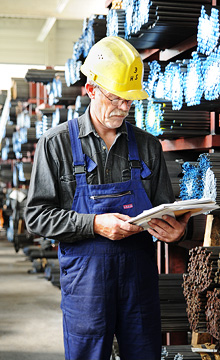 And even when we are unable to meet your requirements directly from stock, we can obtain unusual material and quality in the shortest time.
Variety also means that we respond to your requirements: in our consultation, our ability to supply, and also when your products are being stored ready to be dispatched as and when required.
Transparency in all areas. That's a part of our success which creates trust and has enabled us to benfit from customer loyalty for decades. We stand for a transparent price policy, inform you of changes in the market and support you on the selection of the high-quality material for your production purposes.
We also provide transparency when it comes to the delivery availability of our material. You have the possibility to check our current stock available on our website. Furthermore, our website also allows you to calculate the weight of the material and to convert the degree of hardness.